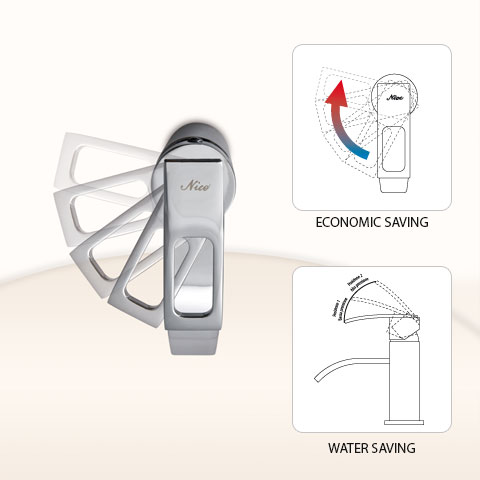 For the Splash series, Nice uses an innovative technology so that you can save energy every day: by placing the level mixer in the central position, only cold water is delivered, significantly reducing the consumption of hot water, thus preventing the activation of the boiler.
Also, lifting the mixer in positions 1 and 2 (see fig.), you can decide how to regulate the water flow. The result? Less waste, environmental protection and saving money.
Eco cartridge is also available on the Cube sink (Art 7000/16) and Stylo sink (Art 2900/16).